If your working with the OLCC to obtain your Recreational Marijuana License you will need to have the ability to store 90 days worth of your surveillance video from all of the cameras at your facility to meet the OLCC compliance requirements.  With Hikvision's H265+ Compression Technology the amount of hard drive storage needed at your facility is greatly reduced by as much as 80 percent !  Here at Oregon Alarm we have experience working with Cannabis Producer grow sites and Retail Dispensaries in the state of Oregon. We can help you get your Surveillance System set up to meet the OLCC requirements.
With the Hikvision 265+ Compression Technology you can store massive amounts of video data using only a fraction of the storage needed before. This is the best solution available for applications where you need to store 90 days or more of footage from multiple cameras. This is perfect for retail store locations as well as large industrial facilities and other commercial properties where there are a large quantity of cameras in operation recording 24 hours a day for security surveillance.
Oregon Alarm is an authorized Hikvision dealer with years of experience installing video surveillance equipment. Contact Us today and learn more about Hikvision's H265+ compression technology and how it can save you money when it comes to storing video surveillance footage. See the difference below in storage requirements when using H265+ Compression.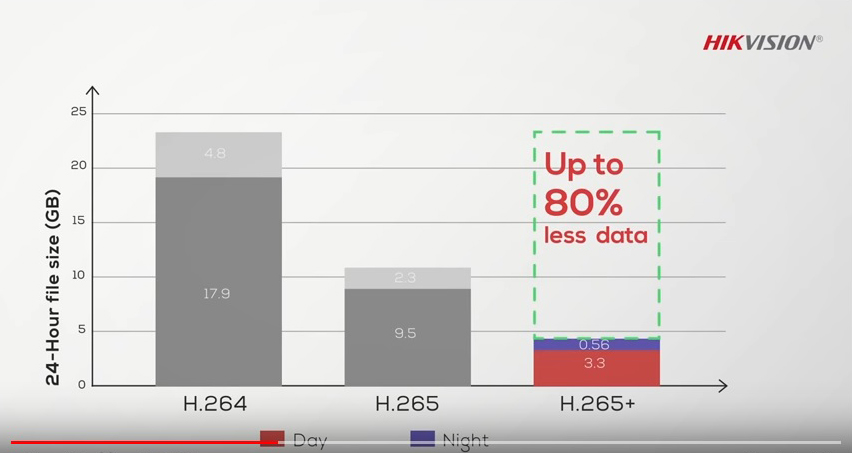 https://oregonalarm.com/wp-content/uploads/2019/09/oregon-alarm-logo-600-png.png
0
0
Oregon Alarm
https://oregonalarm.com/wp-content/uploads/2019/09/oregon-alarm-logo-600-png.png
Oregon Alarm
2018-05-22 15:06:01
2018-05-22 15:55:56
OLCC Marijuana Camera Surveillance Requirements